20
Feb
Shattered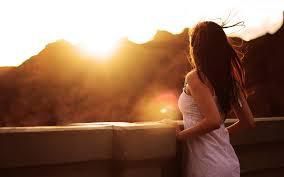 We had dreams, we had hopes, we slid to the bottom on times' slopes. Now we also are on the 'I' , now I am sliding, I am hiding and worst of all with you right there, I am alone.
He was everything I dreamed of you know, the ring, the bond kids and a dog; A warm home to call our own.
Oh we got it all, the 2.4 and all that we said we would have.
How he left it all in my hands I will never know, he came then he went, went and came and same again. Times he was away he grew, he changed he became aware of the world, a little more than me I guess. With each day that suddenly turned into a decade, the man I loved turned into someone I didn't recognise anymore.
"And then what?"
"Then nothing, it became more of a habit, neither of us happy, especially me"
Then the twins were in hospital, during those times he came home and held me, genuinely held onto me and just then it made me think he was the one who missed me, the one who loved me still. Of course that wasn't the case. Months later he admitted he didn't love me anymore.
But me and my cage, I came so close to freeing myself of the walls that I built around me, I was moulded in this space like a piece of furniture. I was never confident enough to do what I wanted, for me. I didn't blame him for that.
A dose of security and self belief I once had was long gone.
20 years of marriage minus the 15 he worked away travelling the world. Where they promise you a lot, take a small bag. That saying is true.
"What happened after? You are still un touch..... "
The same year we got wed, I said 'yes' to lonliness and he said the same to her. I didn't want to find out which one of us broke the promise first.