20
Feb
Smile and the world is yours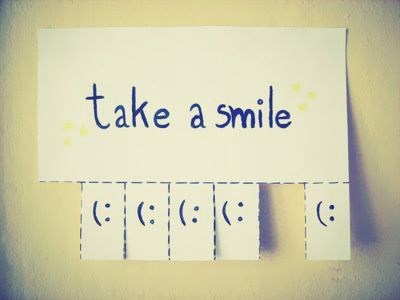 Each morning you wake up remind yourself what you are living for, if you can't remember what you're living for then find something worth dying for, in either case SMILE.
Happy days are rare indeed,
And sometimes seem so far,
But let me remind you all,
Just how wanderful you ARE.
You wake-up each morning,
And get on with your day,
No mater how hard times are
You believe and pray.
When the world goes cold,
Life is hard to bare,
Smile and keep smiling
And you'll always find me there.
Thank God for each day,
For everything is his,
And words alone can hardly say,
How beautiful life is.
So when you're feeling low,
Smile and count to five,
Take a deep, deep, breath
And remember you're alive.
You can't put a value on life,
Like you can on things,
And if we didn't have those we love,
Imagine what we'd miss.
So wake up each morning,
Smile and say,
I'm so lucky to be alive,
What a beautiful day.
Live your life full of love,
For everyone to see,
its not about what you're looking at,
Its about how you see.